Today, in its new showroom at its headquarters in Valencia, Spain, ISTOBAL has launched its new, more technologically efficient and innovative ISTOBAL M'WASH4 rollover. The group is launching a high-end automatic machine that achieves a higher quality in car washing and drying in less time, with greater efficiency in consumption and a more comfortable, fun and safer user experience.
With smooth, clean lines and a design that is sure to excite the user, the new ISTOBAL M'WASH4 rollover is known for its excellence and for increasing productivity and profitability in the car wash and car care business. As Álvaro Merín, Product Manager at ISTOBAL, stated during the launch, "M'WASH4 represents a new technological leap to transform the car wash and car care sector through more efficient, intuitive and connected technology."
He enthused, "this new rollover brings the very best technology in the car wash world and symbolises our firm commitment to the profitability of our customers' business, to the safety of those working on a day-to-day basis on the wash bay, to the comfort and user experience and, of course, to the environment."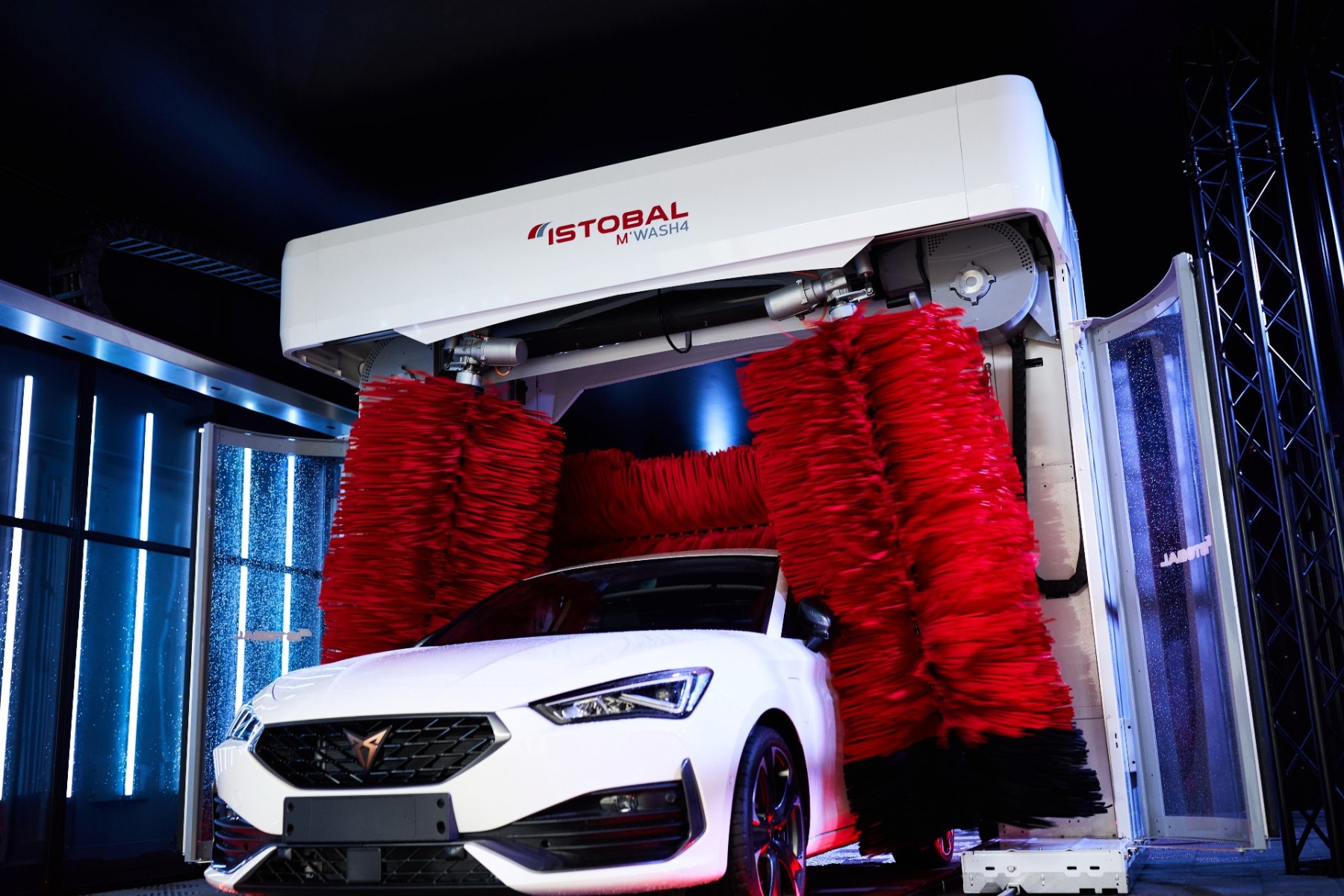 Flawless cleaning in less time, with reduced consumption of water and chemicals
ISTOBAL M'WASH4 provides more effective and gentle cleaning on all vehicle surfaces, thanks to the company's new developments in the brush system, which optimises the adaptability to the profile of any car, as well as the intensity and movements to achieve a perfect finish, in less time.
 It also incorporates a new dynamic chemical dosing system that automatically adjusts the amount of product to the speed of the machine, halving the consumption of chemicals in combined cycles. Swivel nozzles are provided at the bottom to make contact with hard-to-reach areas, and top nozzles are added to provide greater coverage across the entire surface of the vehicle, regardless of its shape or size.
Thanks to these developments, this new rollover saves 10% water in the wash and pre-wash phases without impacting the end result, with an average saving of 7 litres of water per vehicle. This equates to an estimated saving of 70,000 litres of water per year.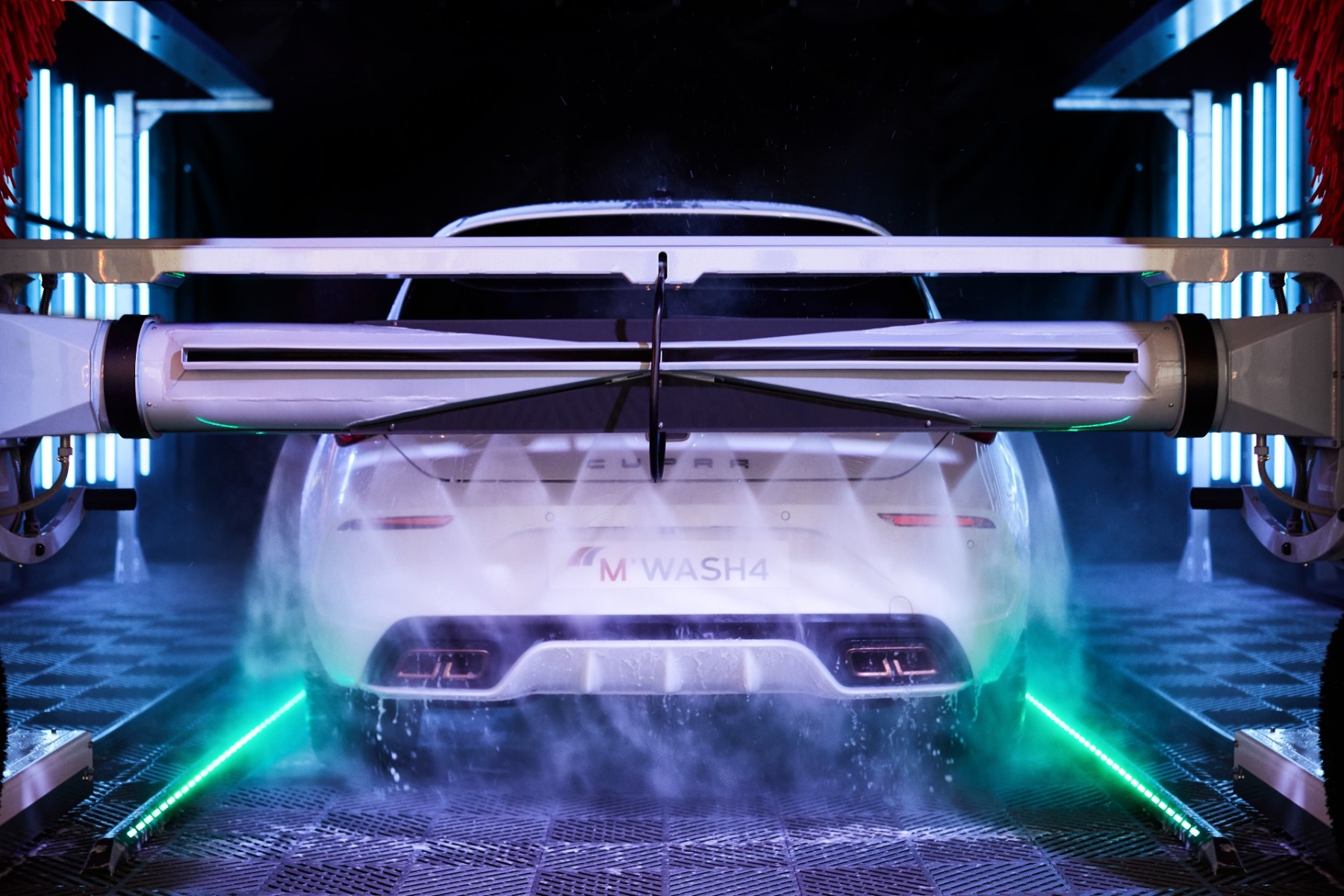 New 360 degree rotating drying system - and it's quieter, too
ISTOBAL M'WASH4 incorporates a new 360° horizontal rotating drying system that provides superior drying, even in the most difficult to reach areas. In addition, it features an innovative, patent-pending side drying system that moves vertically and works in different positions to suit any vehicle type (whether car, van or SUV).
The ISTOBAL M'WASH4 dryer is designed with the aim of reducing power by a half KW and sound pressure by 2dB, without losing effectiveness. It also enables short cleaning programs to be carried out in a single drying pass and offers greater flexibility in the configuration of washing and drying programs.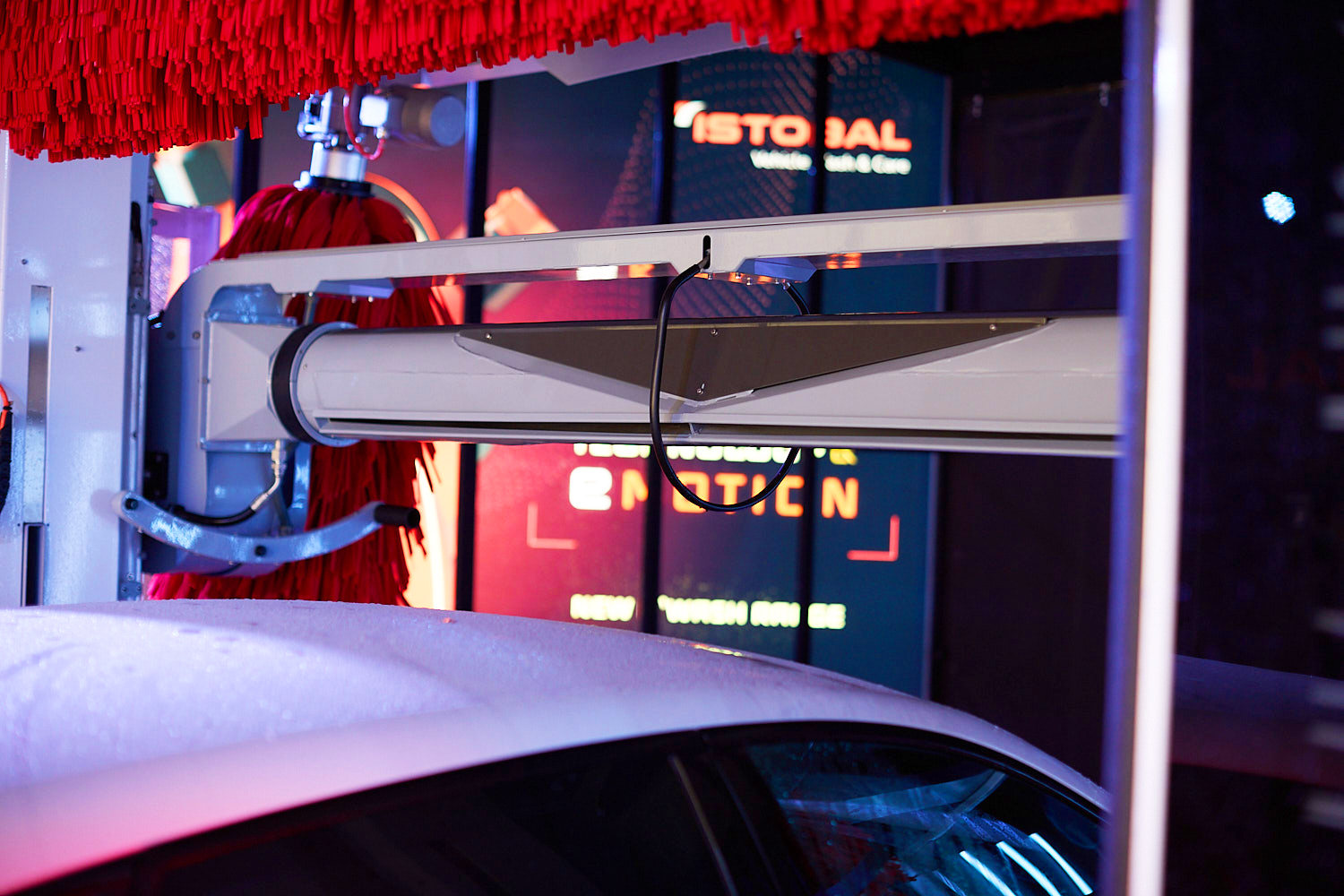 The best user experience
This new rollover is also designed to provide the best user experience for both the end user and the operators. Similarly, it is compatible with Smartwash by ISTOBAL the only technology on the market that achieves 100% connected facilities for maximum performance and efficiency in wash equipment, and transforms the user experience, making it faster, easier and more enjoyable. 
Highly reliable and flexible, ISTOBAL M'WASH4 makes it easy to maintain, access and position the vehicle, helping to increase wash capacity, comfort and safety.
The vehicle has more space to pass through, due to the integration of the wheel wash in the rollover structure, a more retracted position of the vertical brushes, as well as the drying system being hidden from the user. Other tools aimed at facilitating the user experience and visibility include, but are not limited to, backlit pictograms, program indicators, temperature and time remaining indicators, and LED lighting.
The new ISTOBAL M'WASH4 will be available on the European market from summer 2022. This year you will be able to see it for the first time at a trade fair at Tankstation & Carwash Show, November 10-11 at Expo Houten, Utrecht, the Netherlands.