Our vehicle wash chemical laboratory is constantly creating new, increasingly effective formulas for dirt. Today we are introducing the new Concentrated Alkaline Pre-wash, a very powerful wheel cleaner developed for the most demanding customers, without losing sight of environmental friendliness and cost-effectiveness.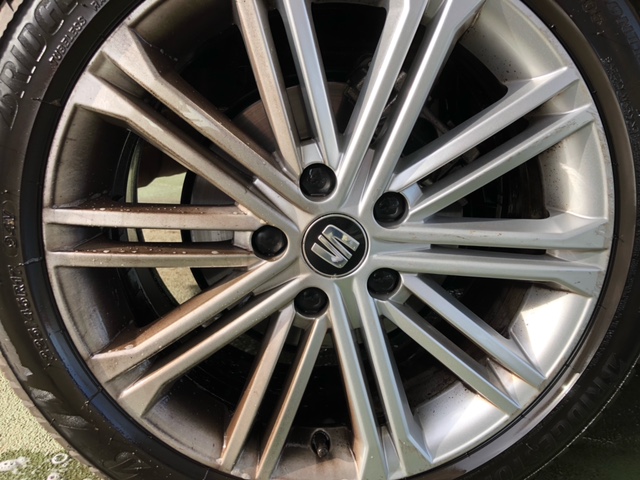 This product is specially designed to thoroughly remove rim dirt with superior results. As you know, rims are one of the most dirty parts of the vehicle, along with the tires. They are the components that roll closest to the asphalt and are also more exposed to the ferodo, the material from which the brake pads are made and sprayed each time we use them, creating a layer of dirt with black powder. Special care should be taken when cleaning rims because a poor finish can ruin the clean appearance of a newly washed vehicle altogether.
Our new Concentrated Alkaline Pre-wash easily removes dust from ferodo, tar, oils and other dirt that sticks to the rims. Furthermore, as a concentrated product, it enables an optimal cost-per-wash ratio.
Available in 5 litres, 10 litres and 25 litres, this pre-wash is professionally used by car wash specialists, either in manual high-pressure jet washes for commercial vehicles or in manual pre-washes before an automatic wash in rollovers or tunnels.
Like all our ISTOBAL esens chemical products, this new Concentrated Alkaline Pre-wash has been designed in accordance with Regulation (EC) No 1272/2008 ("CLP Regulation"). It is an environmentally friendly product that uses raw materials that meet the highest requirements for biodegradability.
Would you like to try it out in your car wash facility? Contact our chemical advisors.